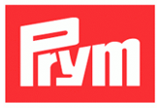 About Prym
The family business Prym is one of the oldest industrial businesses in Germany. It dates back to 1530. This is why traditions are important to Prym, even though they have also been revolutionary in their field. You might be familiar with Prym and their materials for needlework, especially their knitting needles and pushbuttons. Generally, many people know Prym for these products. Laederiet offers some of Prym's well-known pushbuttons as well as tools for mounting. You can see these in the categories above.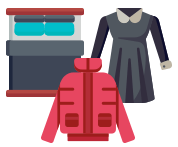 'Anorak' pushbuttons from Prym
One of the types of pushbuttons, which Laederiet offers, is Prym's 'Anorak' pushbuttons. They are available in either 15 or 12 mm. in different colours. The 'Anorak' pushbuttons have a medium hold, making them suitable for all kinds of outer wear, bed linen, dresses and fine leather materials. They are practical and easy to use, which is why many often use them for children's clothing. You can easily attach the 'Anorak' pushbuttons to the fabric, since you do not have to sew them onto the fabric. Instead, you have to attach the pushbuttons to the fabric with the included tool or with the 'Vario' pliers from Prym. This is also available at Laederiet. The buttons are made from stainless materials, which make them especially durable and suitable for all kinds of weather.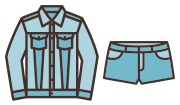 'Jeans' buttons from Prym
Laederiet offers 'Jeans' buttons from Prym as well. They have designed them especially for denim – both jackets, shirts, jeans etc. In the categories above you can have a closer look at the two kinds of 'Jeans' buttons, Laederiet offers. They are both 17 mm. in diameter, but they have different designs.​​​​ The one is decorated with an American inspired pattern, whereas the other one has a blank surface. You should not sew Prym's 'Jeans' buttons onto the fabric. Instead you have to mount them on and lock them on the back of the fabric. The buttons are beautiful and practical. They have made them from stainless materials, and this makes them able to stay beautiful despite wear and tear. You can have a closer look at the buttons in the categories above.