About furriery and furrier articles
Furriery is an old craft, which deals with the manufacturing and processing of fur. Furriers are nowadays educated as craftsmen of clothing with a specialty in furriery. When you purchase fur, it is processed. This process changes it from being raw and rough into being nice and soft. Technically, there is a difference between tanning and dressing fur, and the choice of process depends on the following use of the fur. If you only need to use the skin, it is tanned. However, if you wish to use both the skin and the fur, it is dressed. Colloquially, you call both processes tanning. When the furrier dresses the skin, he places the skin and fur in a tumbler with sawdust. This means that a bit of sawdust still remains in the fur, when the buyer purchases it.
Leaderiet offers a wide selection of furrier articles and utensils. You can use these with advantage when working with leather, skin, fur etc.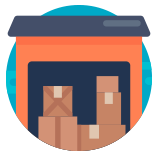 A wide selection of furrier articles
Leaderiet offers a great selection of utensils for furriery. Among these are fasteners, drawing materials, chemicals and colour, sewing thread and much more. We offer tools for many different and creative projects, and our furrier articles are of very high quality as they are produced specifically for this purpose. Our drawing materials consist of chalks, pencils, crayons etc. In the category fasteners, you will find both snap fasteners, keskas, hooks etc. Furthermore, we offer furrier articles such as brushes and other sorts of combs. You can use these for skin, leather and fur. Moreover, we offer scissors as well as sewing thread and needles and much more. We offer many more furrier articles in our selection, which you can find in the categories above.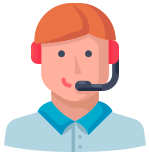 Help choosing your furrier articles
Do you have any questions concerning our furrier articles and utensils? Then you are always welcome to contact us by e-mail or phone. Of course, you can also come visit our store. Here, you are able to take a closer look at our selection of furrier articles. We also provide further instruction and help when choosing the right products for you.